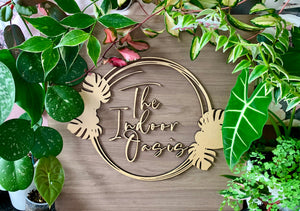 Welcome to The Indoor Oasis
Step into The Indoor Oasis, an eco-friendly plant boutique designed for the modern indoor plant enthusiast, where your plant-loving dreams come to life and your passion for plants meets sustainable serenity.
Dive into a world of enchanting possibilities as you explore our range of lush plant cuttings and essential companions, carefully selected to infuse your indoor jungle with happiness and vitality. We propagate and nurture each cutting and plant from our very own collection and deliver plant happiness nationwide. 
As advocates of all things green (of course), we are passionate about environmental sustainability and the difference we can make. All of our packaging, down to the very tape that seals the deal, is a testament to our dedication – recyclable and compostable, leaving nothing but green footprints.
Join us on a journey of growth, cultivating not just a thriving indoor sanctuary, but a future where plant passion and environmental harmony coexist.